America's sixth-largest city will lure you in with the beautiful weather and those huge Saguaro Cactus but it will keep you here because of the great arts, culture and food scene. Make no mistake, located in the heart of the Sonoran Desert and the gateway to the Grand Canyon, nature plays an important role in the active life of its citizens. If you visit, you will love its history encompassing Puebloans, ranchers, miners and visionaries.
This timeless Southwestern backdrop is the perfect setting for family vacations, weekend adventures or romantic getaways. Each year 22 million leisure visitors travel to Greater Phoenix (which includes, among others, the cities of Chandler, Glendale, Scottsdale and Tempe) has a population of nearly 4.7 million and covers 2,000 square miles (3,210 sq. km.). They enjoy resorts and spas infused with Native American tradition, golf courses that stay emerald green all year, mountain parks crisscrossed with trails, and sports.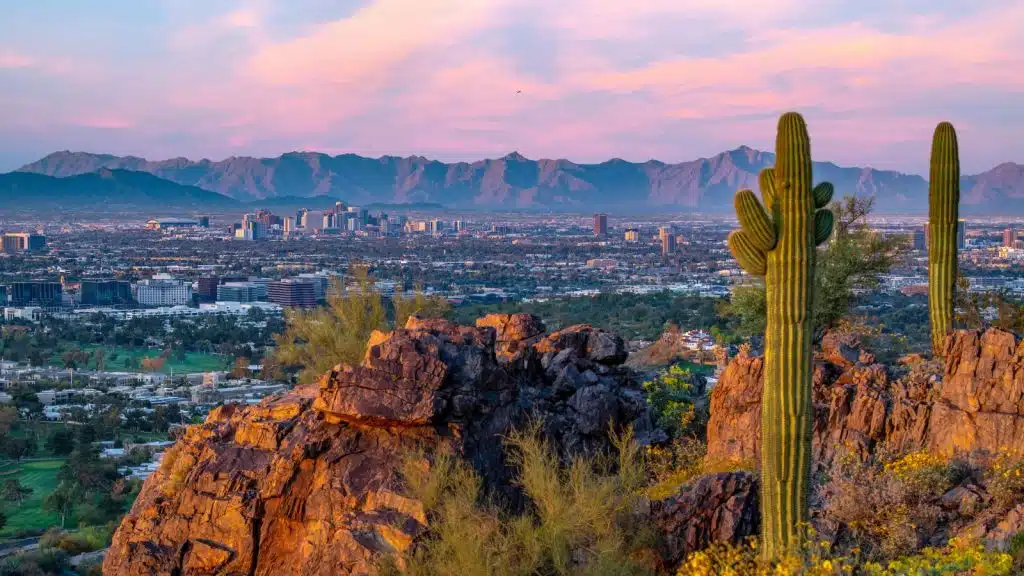 One misconception is that Arizona can be expensive. On the contrary, there is much to see and do for free or almost free. You don't have to spend a lot to have a good time in Phoenix and the surrounding area. What you do have to have is time. Some of these events are spread throughout the year and it's best to do a bit of planning to maximize your time there.