Great Museums NOT in New York City
When you think of great museums in New York, your mind always goes to the MoMA, The Met or the Guggenheim. No question about it, these are world-class institutions but I found myself on a journey of discovery with my mother and discover we did. We crossed the US border at Niagara Falls and headed east. We spent the better part of a week in Upper State New York. Meandering in Rochester, racing through Saratoga Springs, gawking in Glens Falls and relaxing in Lake Placid. We were on a quest to find great museums NOT in New York City.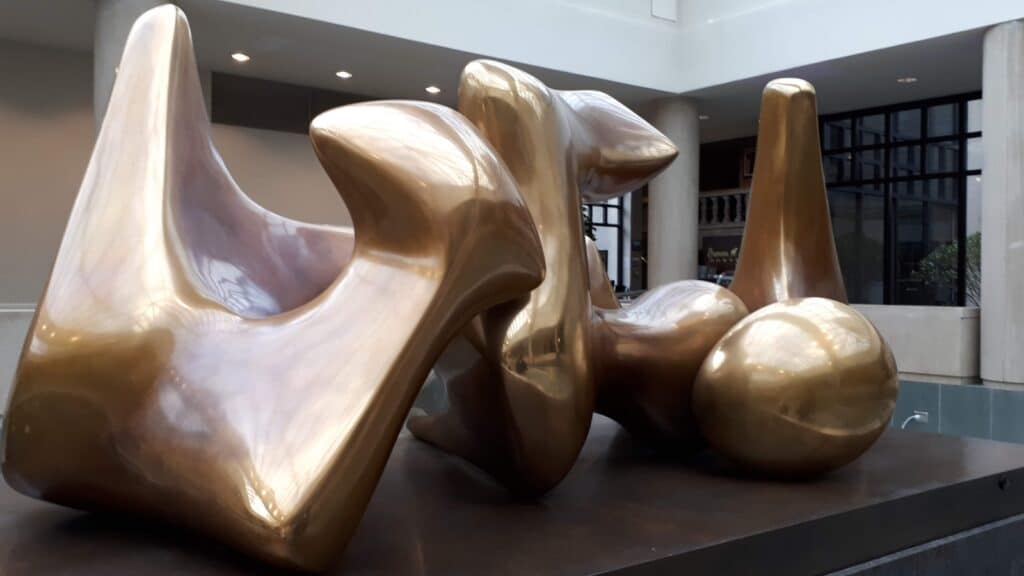 I often write about museums because it is what I love. That appreciation started over 30 years ago when I spent a year in Paris visiting some of the great museums and palaces of the world. We're often lulled into thinking that fine art can only be found in posh galleries and museums in the Big Apple. Let me tell you, we found plenty of great art, photography and sculptures in unexpected places. We managed to visit a gallery in a hotel lobby, a couple of fine art museums, a museum of photography and film and the adjoining mansion. Here is a list of great museums NOT in New York City.
Rochester, NY
Why had I not come to Rochester sooner? How did I not know about a mansion built by a bachelor millionaire who changed the way we chronicled the world? Proving you will always find a 'Kodak Moment' in your travels, there is no question that you must visit the George Eastman Museum. This two-day visit had us at the Memorial Art Gallery and the Eastman Museum and Mansion. It really is a quick road trip to a great metropolis, university town and cultural hub in upper New York State. It's the gateway to the Finger Lakes or Adirondacks (both of which are SPECTACULAR). Our short stay in Rochester was a small introduction and will be on our list of 'places to revisit' in the future. Although there are many museums to choose from we visited two on this trip.
George Eastman Museum and the Eastman Mansion
Founded in 1947, the George Eastman Museum is the world's oldest photography museum and one of the largest film archives in the United States, located on the historic Rochester estate of entrepreneur and philanthropist George Eastman, the pioneer of popular photography. Its holdings comprise more than 450,000 photographs; 28,000 motion picture films; the world's preeminent collection of photographic and cinematographic technology. There is a cinema with classic movies running and seasonal exhibits.
When we were visiting, our tour came to an abrupt stop as we were mesmerized by the temporary exhibit: David Levinthal: War, Myth, Desire. Made famous by his multiple series of photographs of miniatures vignettes. This is the first museum retrospective of the artist's work in more than twenty years.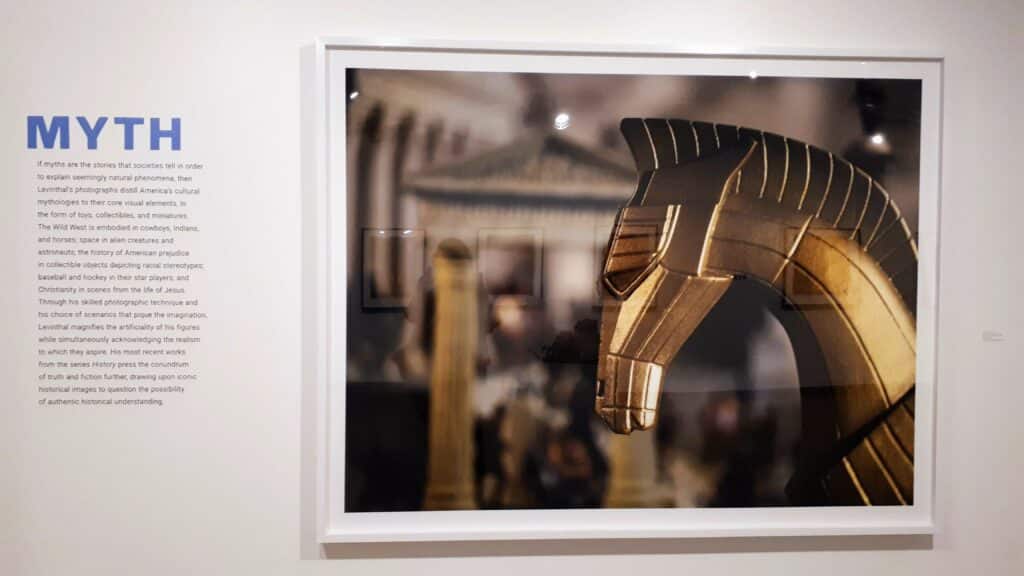 It was fascinating to see the imagery in a series whether it was related to the second world war and Hitler, iconic Barbie or the Wild West. You could not help but stop and watch the painstaking process of placing toy models in a vignette and then Leviathan's numerous photographs.
The second part of our tour was the Eastman Mansion (adjacent to the museum). As you enter from a very modern foyer, you will pass the Dryden Theatre which has old films running throughout the day. I encourage you to sit in the comfy red seats and be transported back to the heyday of the cinema. Once done, exit and pass a set of French doors that lead out to the beautiful gardens. Although we were here in the fall, I can imagine how beautiful they would be for spring and summer weddings.
Once you've walked around, continue on to the Colonial Revival mansion, built between 1902 and 1905. It served as George Eastman's primary residence until his death in 1932. Today, visitors can explore the historic mansion on their own or on a guided tour, offered daily. Live music performances are offered in the mansion most Sunday afternoons throughout the year.
We loved this visit because it was full of history, interesting artifacts and memorabilia and gardens. You can follow a simple audio tour which you can follow along on your smartphone. This was the option we choose and found the tour very interesting. Be sure and stop off at the organ and take a picture from the second floor towards the Conservatory room.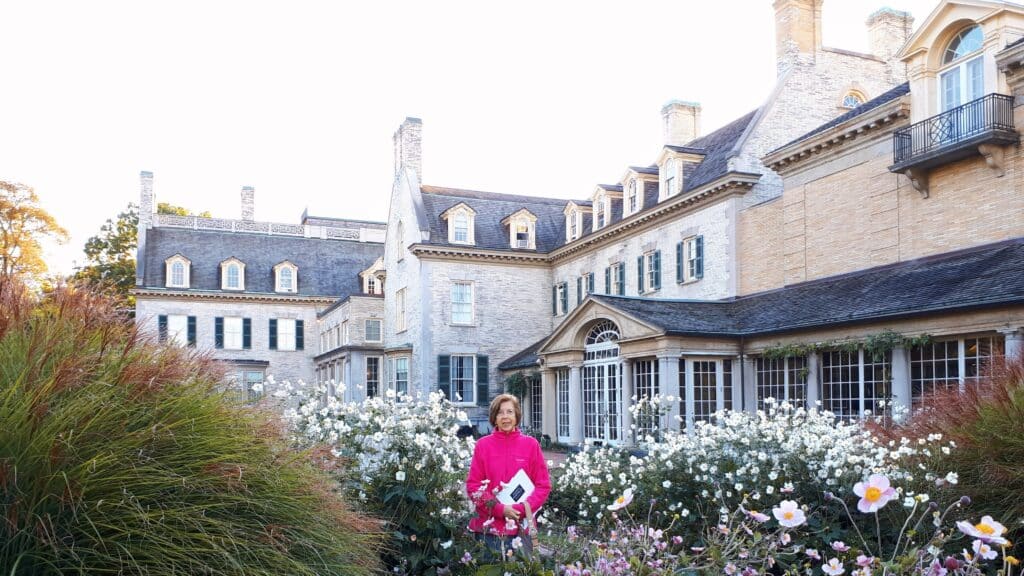 You will be able to tour the Billiard Room, Library, Great Hall, and Living Room which are all accessible from this large two-story room. Up the Grand Staircase on the second floor, visitors will see the restored bedroom suite of Maria Kilbourn Eastman (George Eastman's mother), the north and south organ chambers behind latticework, the Sitting Room, exhibitions related to George Eastman and Eastman Kodak Company, and the Discovery Room, with hands-on image-making activities for kids.
The third floor, now used for museum offices, once housed Eastman's screening room and workshop, as well as living quarters for household staff. Museum members can go behind the scenes to the third floor and the basement on the monthly Upstairs/Downstairs tours.
We ran out of time but will be returning to the Eastman Photography and Film Museum.
Memorial Art Gallery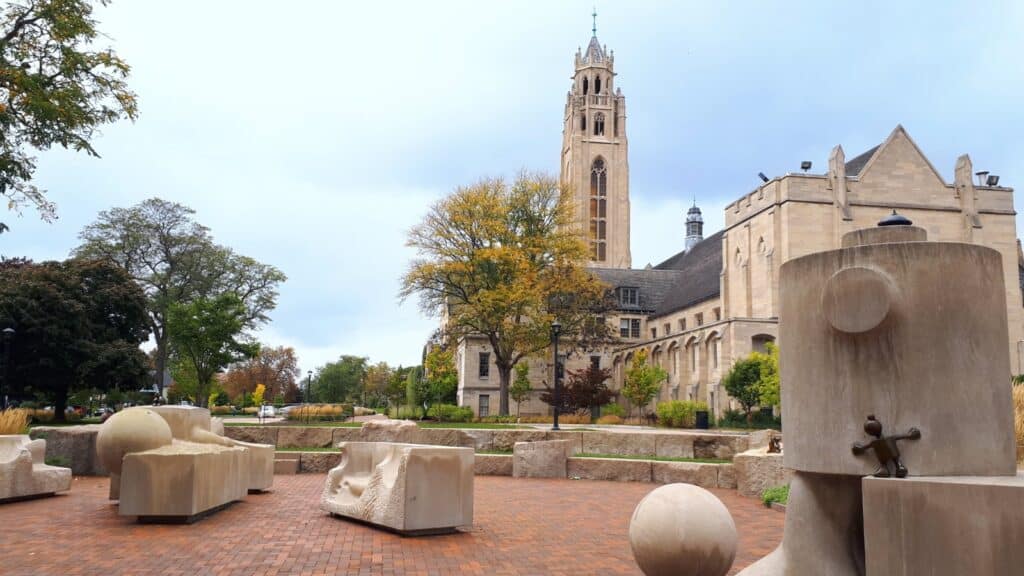 Rochester is also home to the Memorial Art Gallery another great museum NOT in New York City! We were drawn to the museums to see the Monet Waterloo Bridge exhibit. Consisting of eight paintings (including one owned by the MAG) of the exact same subject: the Waterloo Bridge in London, England.
Monet painted these over three years while he lived in London. He painted them on different days, in a different light and under different weather conditions. The best part is seeing an image that has been painted over and over and you've likely seen one but not various versions. It was truly amazing to see the different versions of these iconic Monet paintings.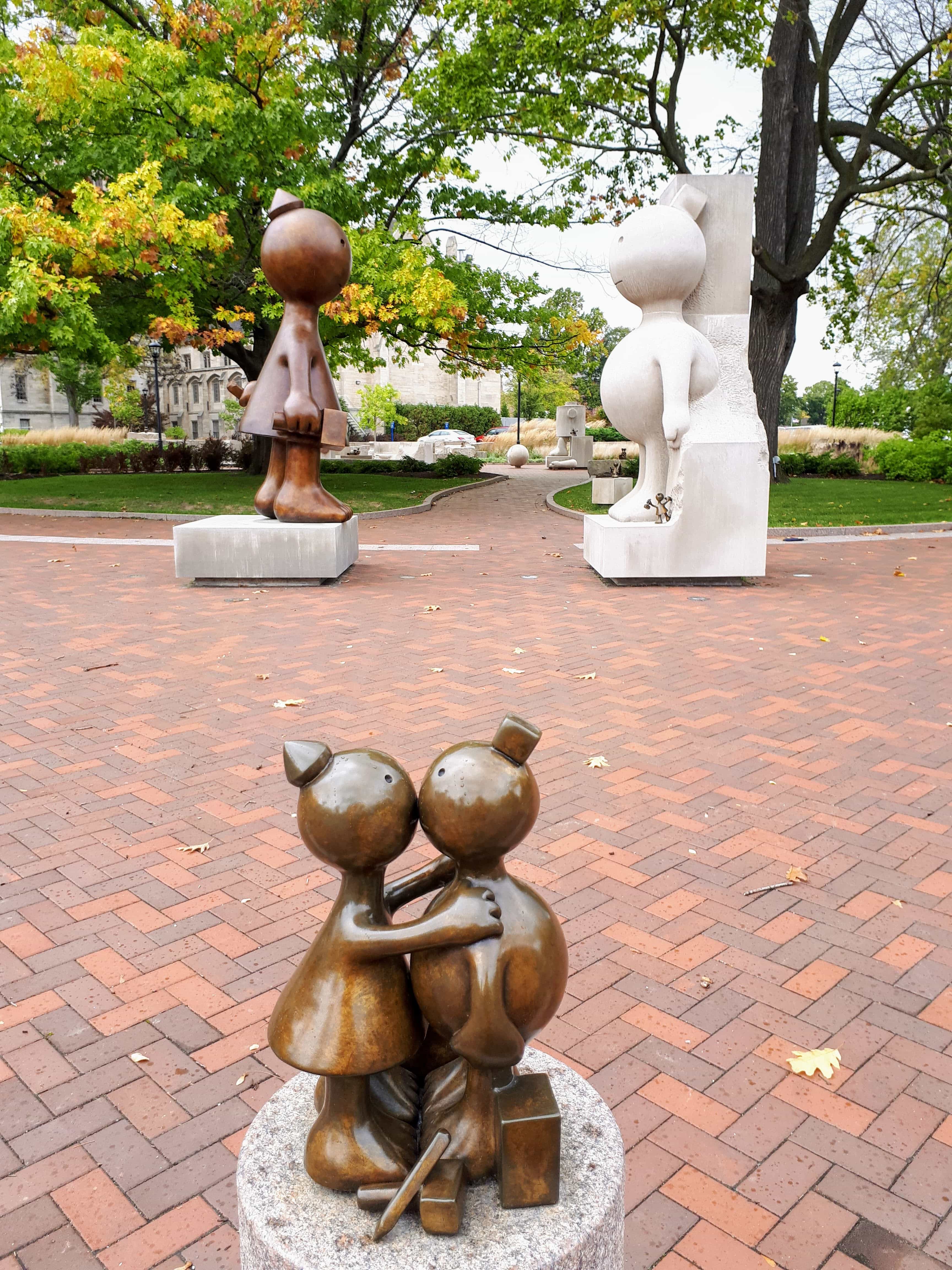 This is a very substantive museum. You will find ancient art showcases of Greek, Etruscan, Roman, and Egyptian works. A medieval gallery including textiles, sculpture, painting, and metalwork from European Christendom. On the first floor, the Arts of Africa, Oceania and the Americas gallery brings together objects created for both ceremonial and everyday use, including a major work by Yoruba sculptor, Olowe of Ise. The collection of American art ranges from the colonial period to the present includes 19th & 20th-century masterpieces of American landscape and realist painting.
We were impressed by the Georgia O'Keeffe, Roy Lichtenstein and Jackson Pollack. There were also some quirky folk art pieces that reminded me of the pair of eyeglasses in the original Great Gatsby movie. The carousel goat was a hoot! There are plenty of interesting pieces to have you come back!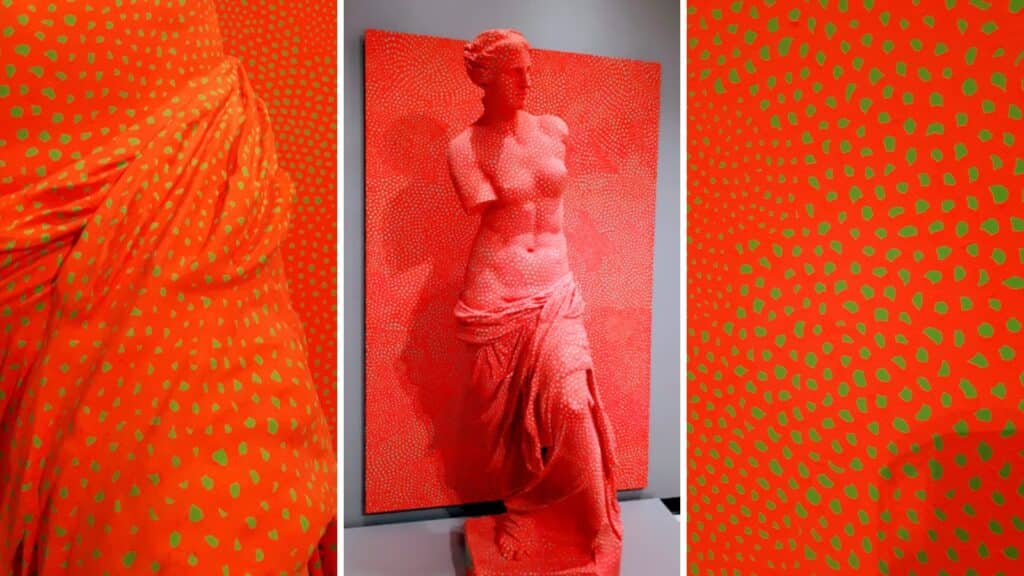 Corning, NY
The Corning Museum of Glass
Fern Green Tower – Dale Chihuly – Corning Museum of Glass Photo Credit: DownshiftingPRO
There are no words to explain the beauty of the Corning Museum of Glass (CMoG). Located in the very quaint town of Corning it is halfway between Toronto and New York City in the Finger Lakes region. Well worth an overnight stay and a two-day visit (as the admission fee covers two days), take the time to visit the spectacular galleries, make a glass piece of art or find out how glass breaks. It is not just a fine art museum it is a working studio.
This is a massive museum with various galleries. You can see the progress of glass from the last 3,500 years to the present day. You can read my comprehensive review of what to See and Do at the Corning Museum.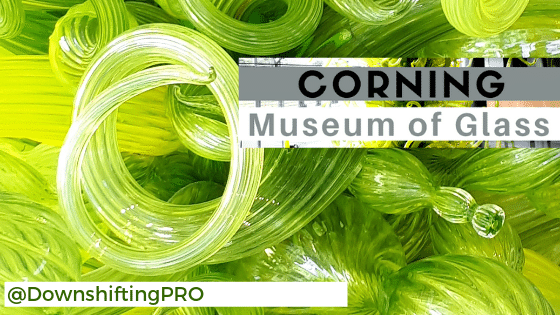 The Contemporary + Design Gallery had to be my favourite part of the museum. It had both large pieces and intricate glasswork. The best part was there were iPads which you could use to learn more about each piece. Make sure and have a look at Ethereal or The White Necklace.
This museum is great for family travel and senior travel. There are workshops and demonstrations throughout the day so you can have a sit and take it in. It also has the largest museum shop in America with original glass pieces, jewelry, crystal Christmas ornaments and books to fill your soul with knowledge.
Glens Falls, NY
The Hyde Collection
This is a very small but lovely private collection owned by pulp and paper heiress Charlotte Pruyn and her husband Louis Fisk Hyde which holds quite a few pieces from notable artists. The Hyde Collection is located in the Hyde Mansion which is sandwiched between the mansions of her sister Nell and Mary. The guides build their own home in the style of an Italian Renaissance Palazzo. They had a shared seven-acre estate unified by picture terrace gardens, open lawns and stone paths. Louis and Charlotte traveled overseas and acquired works of art.
In 1933 they bought Christ with Arms Folded by Rembrandt. This was not the only old-world artist to be found. You can find beautiful paintings by Botticelli, Rubens, El Greco, di Pietro and Ingres. It really is an amazing collection. Opened as a public museum in November of 1963. Be sure and take a tour with a docent. They are able to tell you about the history of this family mansion and point out the gems in this fine art collection. You will see both the living quarters, the beautiful and the music and art gallery.
In 2017 The Hyde Collection expanded when Werner Feibes and Jim Schmitt donated​ their entire million-dollar collection of modern art to this beautiful museum in Glens Falls, NY. The Feibes & Schmitt Gallery holds over 160 modern and contemporary pieces from their private collection. Seeing a gap 'art of our time' in the Hyde Collection, they felt that their personal collection of art which they had accumulated over decades needed a home not in New York City (where he believed many pieces would go into storage) but in Glen Falls, at The Hyde where it would be seen by many. This gallery has work by Warhol, Kandinsky, Lichtenstein, Leger, Haring and Calder.
This small (but mighty) collection has works from Picasso, Renoir, Van Gogh, Degas, Seurat and Cezanne. I promise you will be enchanted by this museum as much as you will be enchanted by Glen Falls.
The
Queensbury Hotel
Art does not have to be in a museum in New York. You may find it in unexpected places. I would never have guessed that I'd find a larger-than-life painting in a hotel lobby. It would not be the first place I'd look for fine art but I have found some spectacular are in hotels (for example a Botero sculpture in the Chateau Frontenac). In many upscale hotel lobbies, you'll find amazing pieces – yes, absolutely. This fall on a trip to the Adirondacks, I came across Griffith Bailey Coale's massive The Last of the Mohicans in the Queensbury Hotel in Glens Falls, New York. Lovely piece. Stands the test of time. Individual pieces to be sure but a whole exhibit? Not likely unless you are at the High Peaks Resort in Lake Placid.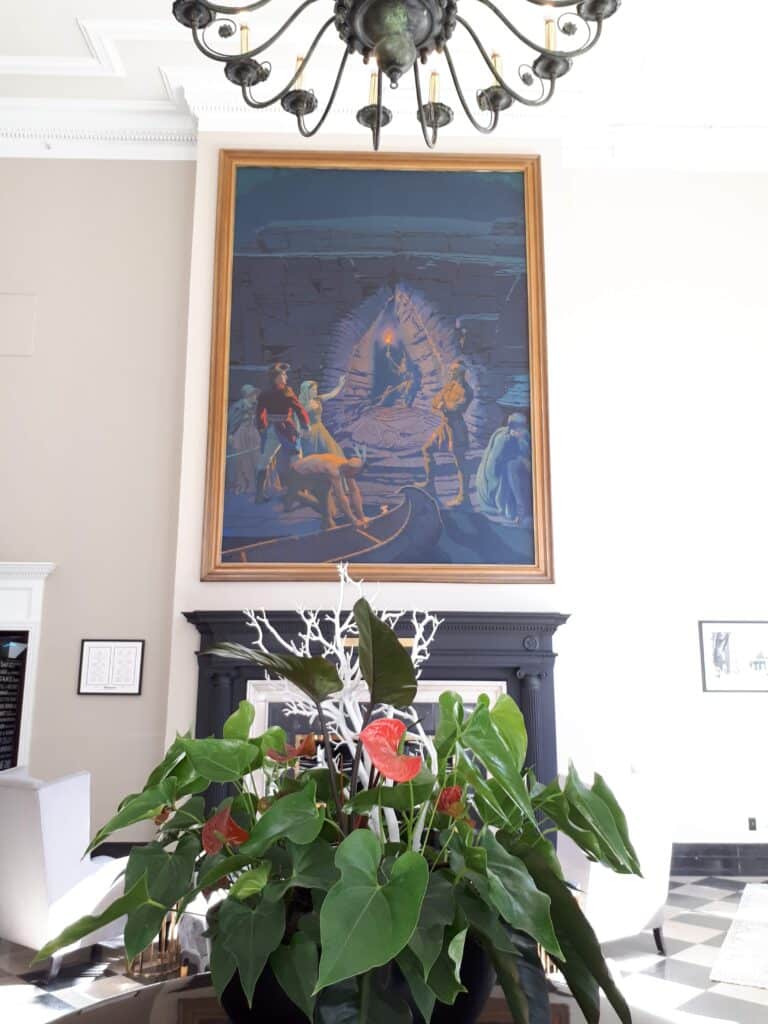 Lake Placid, NY
Gallery 46 and the High Peaks Resort lobby
I found myself at a cocktail party for Holly Friesen, a Montreal artist whose second home is the Adirondack region of New York state. As I stood in front of her paintings, I was drawn to the landscapes: the waterfalls, granite boulder mountains and endless fall foliage. I was looking at art in a hotel lobby! The genius of it all. Upon reflection, I thought: why wouldn't I want to bring a piece of this spectacular scenery to my home? There is no lie that the Adirondacks left a lasting impression on me?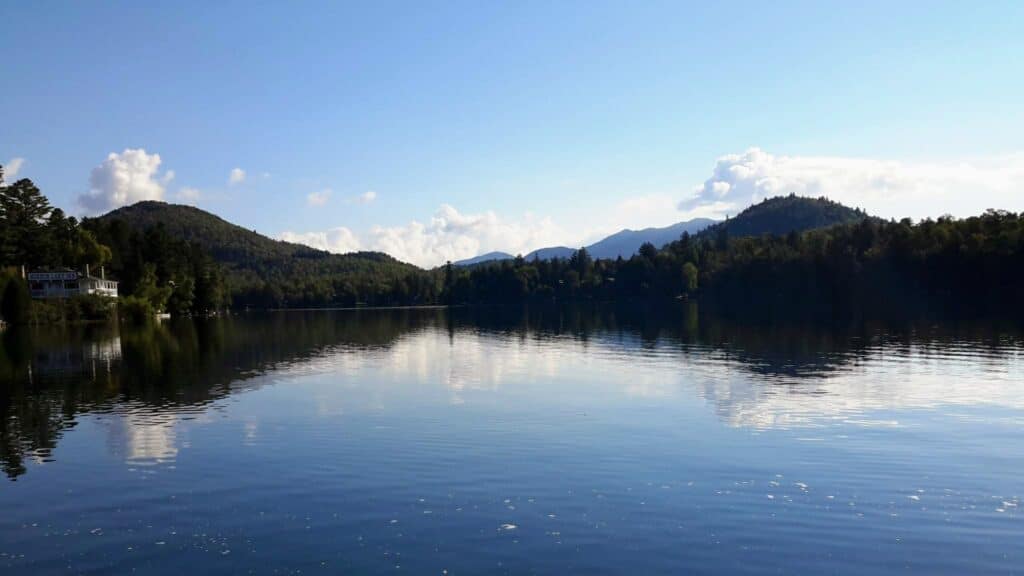 High Peaks Resort, will bring four artists to your attention through the seasons. Ms. Friesen was the featured artist in the late fall. There is no question you should stay at the Resort (which boasts three different accommodation choices). Each with its unique attributes with a kick-ass view of Mirror Lake. Check out a comprehensive list of accommodations in the Adirondacks, Finger Lakes and Upper New York State.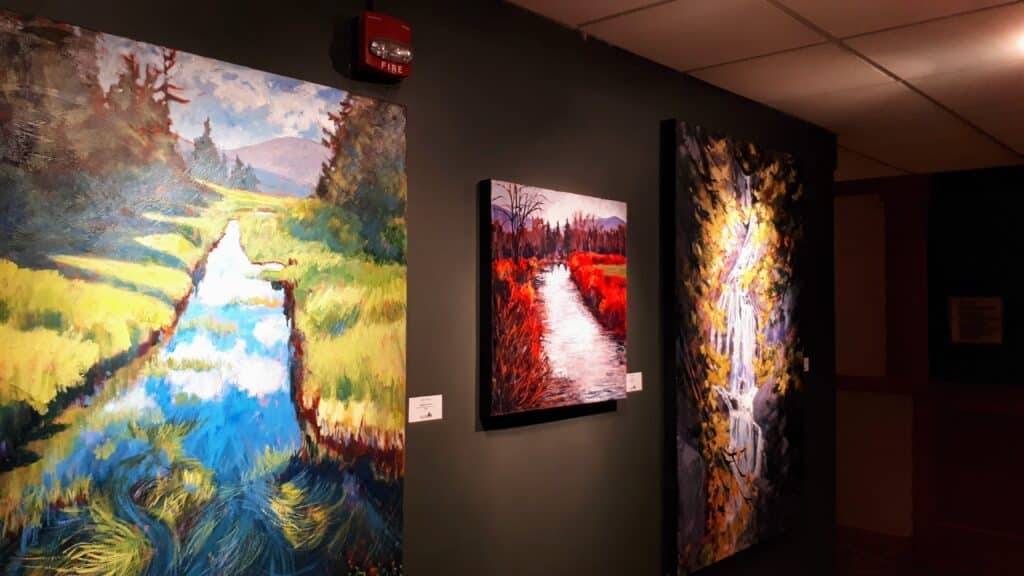 This exhibition was brought to you by High Peaks Resort, Gallery 46 and Lake Placid Center for the Arts. You can certainly see that there is great art and museums NOT in New York City but in small towns all over the state.
Saratoga Springs
The National Museum of Racing & Hall of Fame
Although not a fine art museum, some would consider thoroughbred horse racing an art form. You will find amazing bronze statues, paintings and illustrations found In The National Museum of Racing and Hall of Fame located in Saratoga Springs. A short 25 minutes from Glens Falls, you will fall in love with this town. It is where the New York Ballet spends its summer months and where the New York elite come for summer stays.
Thoroughbred horse racing is very important to this city, make a point of stopping in. It holds a children's play area with jockey costumes if full of memorabilia, a fine equine art collection, a behind-the-scenes tour of Saratoga's "Oklahoma" training track, and more tell the colourful story of three centuries of Thoroughbred racing. In the Hall of Fame, you can watch historic races. It was so interesting to see all of the plaques of the award-winning jockeys and horses – War Admiral (1937), Secretariat (1973), Seattle Slew (1977), Affirmed (1978), American Pharaoh (2015), and Justify (2018). My favourite exhibits are the lawn jockeys at the front of the museum.
There are so many great museums in New York state that are NOT in New York City.  I am hoping you will take the time to see some of these gems in the Upper New York State, the Adirondacks, and the Finger Lakes. I recently discovered this area and I will be back.  There is so much more to see in all of these cities and more.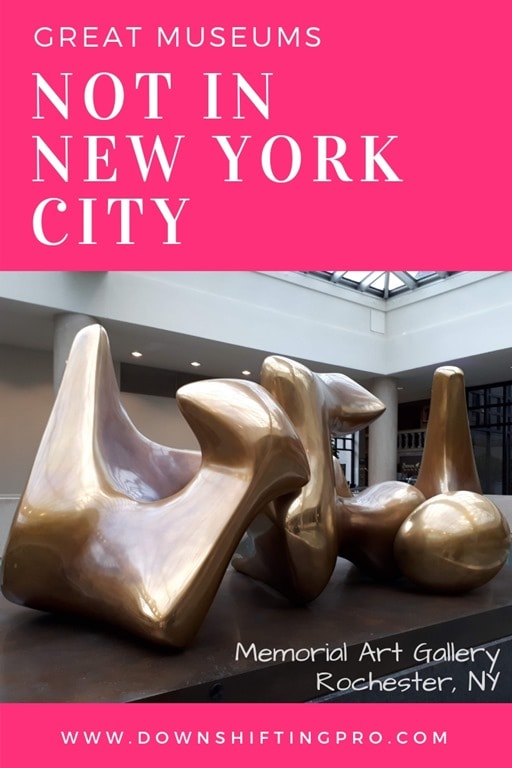 Pin for Later
If you are looking for where to stay, I have a listing on my blog about the different accommodations throughout New York State have a look at my extensive list.
---
Margarita Ibbott is a travel and lifestyle blogger. She blogs about travel in Canada, the United States and Europe giving practical advice through restaurant, hotel and attraction reviews. She writes for DownshiftingPRO.com and other online media outlets.